Spring Lawn Fertilizer is Under Way
---
---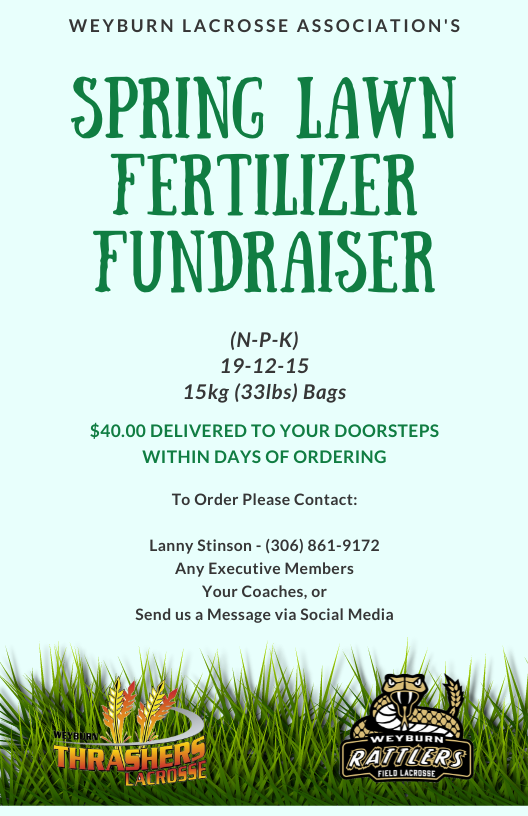 ---
Get an early start on having the greenest grass on the block by purchasing a bag of lawn fertilizer from us this Spring, Summer & Fall!
We are back partnering with Nutrien Ag Solutions for our 4th Year to bring you:
16kg (33lbs) bags of lawn fertilizer

$40.00 DELIVERED to your doorsteps!!
We have inventory available and waiting to be delivered.
To order your bag:
Lanny Stinson: 306-861-9172, or

reach out to any Lacrosse Member You know, or

Shoot Us an Email @ info@weyburnlax.ca
🚚🚚
#weyburnthrashers #weyburnrattlers #growthegame #BeLegendary #noboundariesever